May 21, 2021: The little Trump/Pence yard is gone.
---
In the months before the 2020 presidential election, every time we walked Red Dog to Golden Ponds and back we passed a house with a large Trump flag blowing in the wind.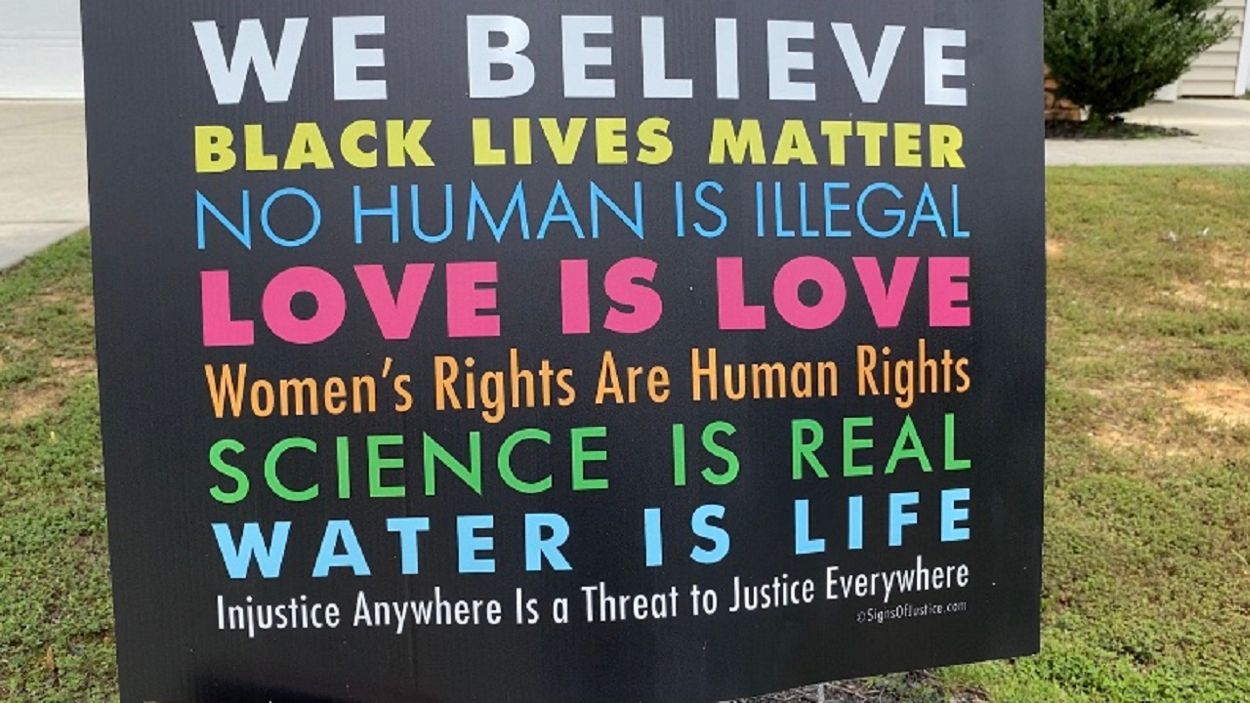 The flag no longer flaps in the breeze but a little Trump/Pence yard sign remains nearby to this day.
Is absence of the flag progress, or is the sign a reflection of more stubborn defiance?
I always wonder what the people who live there are thinking. We nod and wave to each other, have met once or twice only to forget each other's names, and we go on minding our own business.
The sign is a pretty clear message, though, as is the colorful sign a few steps closer to the ponds on the other side of the road.
Both tell us something important about our neighbors.
What do they say to you? What do your own signs and your own votes say about you?